That's my parents on the cover picture. Today my dad turns 98!
Yep, you read that right. My dad is 98. Not my grandfather, my dad. He's in pretty good shape and continues to live an engaged, active and independent life. My mum, although younger, is still a good 86.
When my dad was born in 1923 the average life expectancy of a male in the UK according to the Office for National Statistics (ONS) was just under 56. FIFTY-SIX! My dad has surpassed that by 42 years!
In their early lives, both of my parents survived periods that I could never imagine now. My dad came to the UK in 1948 as a young man on a slow boat from the West Indies after being raised by his grandmother in Trinidad. His dad (my grandfather) passed away early in a road accident and my dad has never spoken of his mum. To him, it's a lifetime and a world away.
My mum survived a childhood brought up in German-occupied Holland during the Second World War. After the war, when my mum reached the age of 18, she left Holland for the bright lights of London, which is where my parents eventually met.
Life was certainly hard when my parents were young and maybe it's just good gene's that have kept them alive for so long. Or maybe it was their lifestyle, or improving healthcare, or a combination of all these factors and more?
My dad is effectively teetotal and always has been. Other than ceremoniously holding up a drink and having a sip at special events just to let other people feel as though he's taking part in the celebration, he really doesn't touch a drop. Similarly, he's never smoked even though he grew up during the golden age of Hollywood movies and advertising that promoted smoking as one of the coolest, manliest things a man could ever do.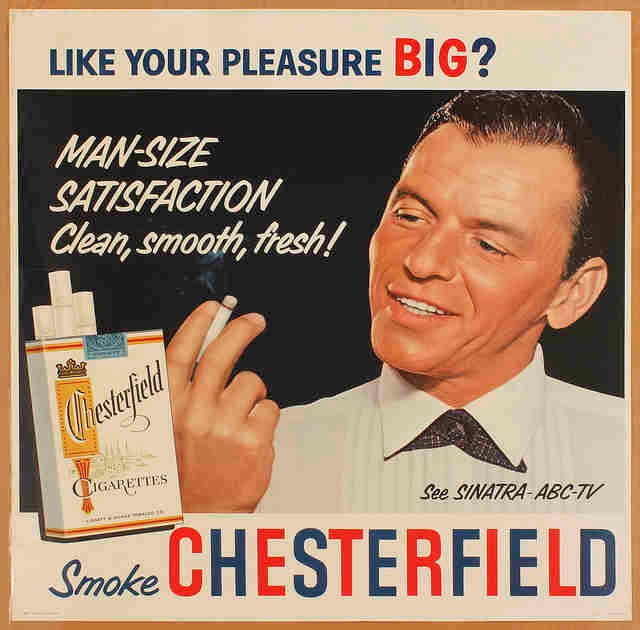 He also came to the UK with a professional qualification, a job already lined up and a career path to follow. Eventually, he set up his own Design Agency and for all intents and purposes managed a successful business, winning a British Design & Art Direction (D&AD) award for his efforts. The premier award within the profession.
So, I'd hasten to suggest that my dad isn't average.
Now I'm not being biased. I don't mean that he is better than other people. I mean that he isn't average in the sense that his lifestyle (no drinking or smoking) his profession (office work rather than physical manual work) and his financial status (not rich, but comfortable) contribute toward his long life. When compared to the overall population for national life expectancy, he is not average.
Sure, genes and a dose of good luck may still have played a part, but my dad wasn't exposed to several factors that generally reduce life expectancy. Namely, a lifetime of hard physical work, low income perpetuating an inability to afford a varied and healthy diet, and habitual visits to the pub for a few drinks after a long, hard, shift.
Today the average life expectancy of a 65-year old male is 86 and for a female, it is 88 (You can check yours on the ONS Calculator). But that is the average of the population. Some will die earlier and some will live longer than this average. My dad's lifestyle and circumstances are not average and if you're a client of our firm, or are seeking to pay for financial planning and advice, the chances are that your circumstances are not average either.
"My dad's lifestyle and circumstances are not average and if you're a client of our firm, or are seeking to pay for financial planning and advice, the chances are that your circumstances are not average either."
You have enough money not to worry about small financial emergencies, whereas most people live 'paycheck to paycheck' with 63% of people not having enough money to cover a small bill. Your wealth also dictates your diet and you probably eat lots of good quality meat, fish and/or veg. You might even subscribe to a box delivery service like Riverford, or occasionally step into Whole Foods. You have a drink or three, but prominent media warnings taper that by getting you to wonder whether more than 3 at a time makes you a binge drinker, or in excess of 3 days a week a raging alcoholic. A far cry from the 'Mad Men' days of whisky for breakfast, lunch and dinner.
And you certainly don't smoke.
You exercise or are active regularly and even if you don't you understand the impact that it could be having on your life. You have access to immediate high-quality healthcare through personal or employer-provided medical insurance and your career is probably not physically sapping the life out of you over the decades. You mainly sit in an office.
You are not average.
When it comes to saving and investing for your retirement, don't underestimate your chances of living for a very, very long time.
If you're 50 now, a male has a 10% chance of reaching 100 and a female 15%. But remember you are not average so the chances could be higher still. In fact, US data suggests there is a 40% chance at least one member of a 'wealthy' couple will live to the age of 95. Let me repeat that. Just like my parents, one of you in a couple is likely to live well into your 90's.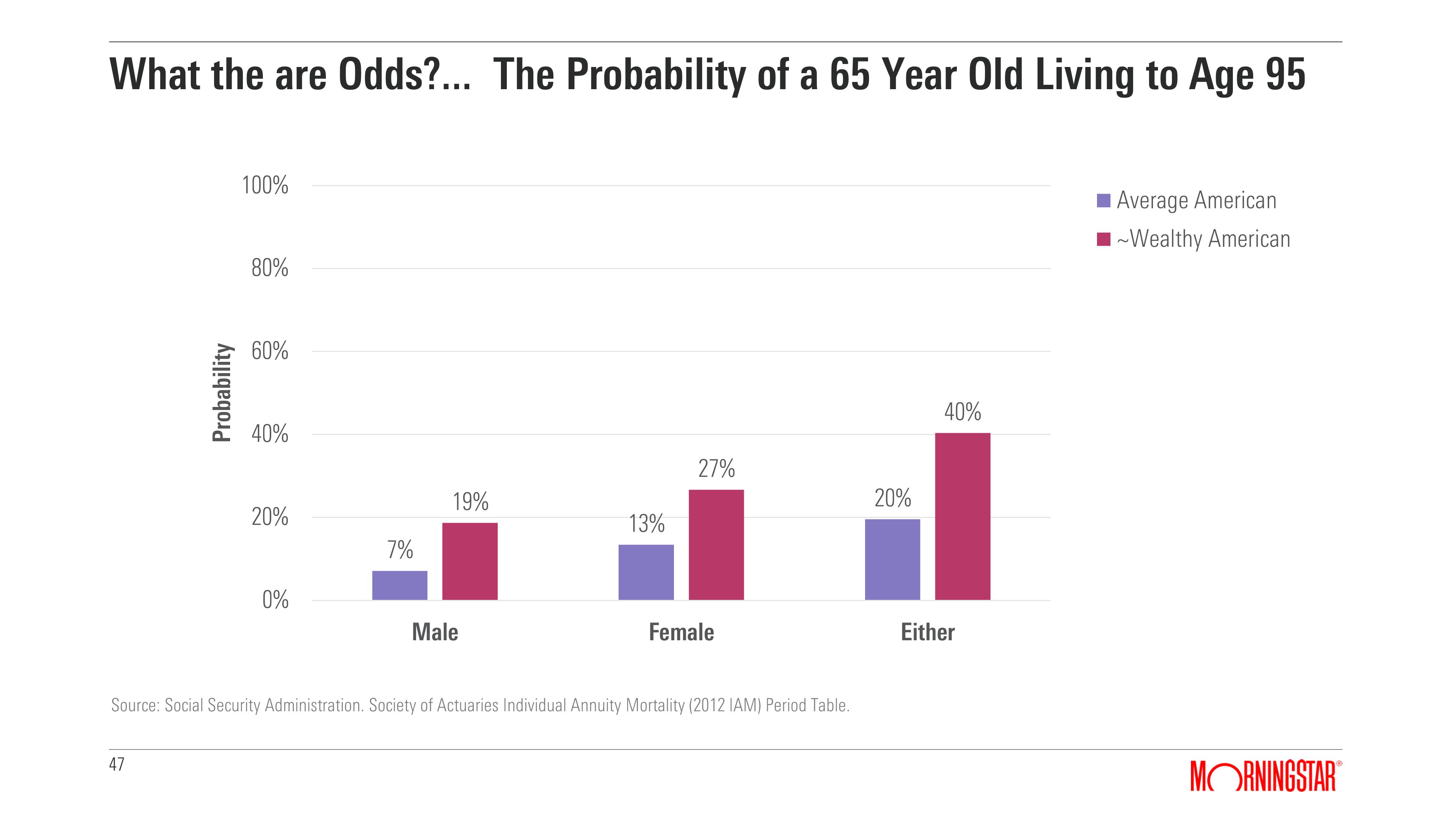 So, the chances of living 30 to 40 years in retirement cannot be overlooked. Plan appropriately. National life expectancy averages are deceptive. You are not average.
Happy birthday, Dad!
Follow me on Twitter @alexandreriley
The original version of this post was shared in May 2019.